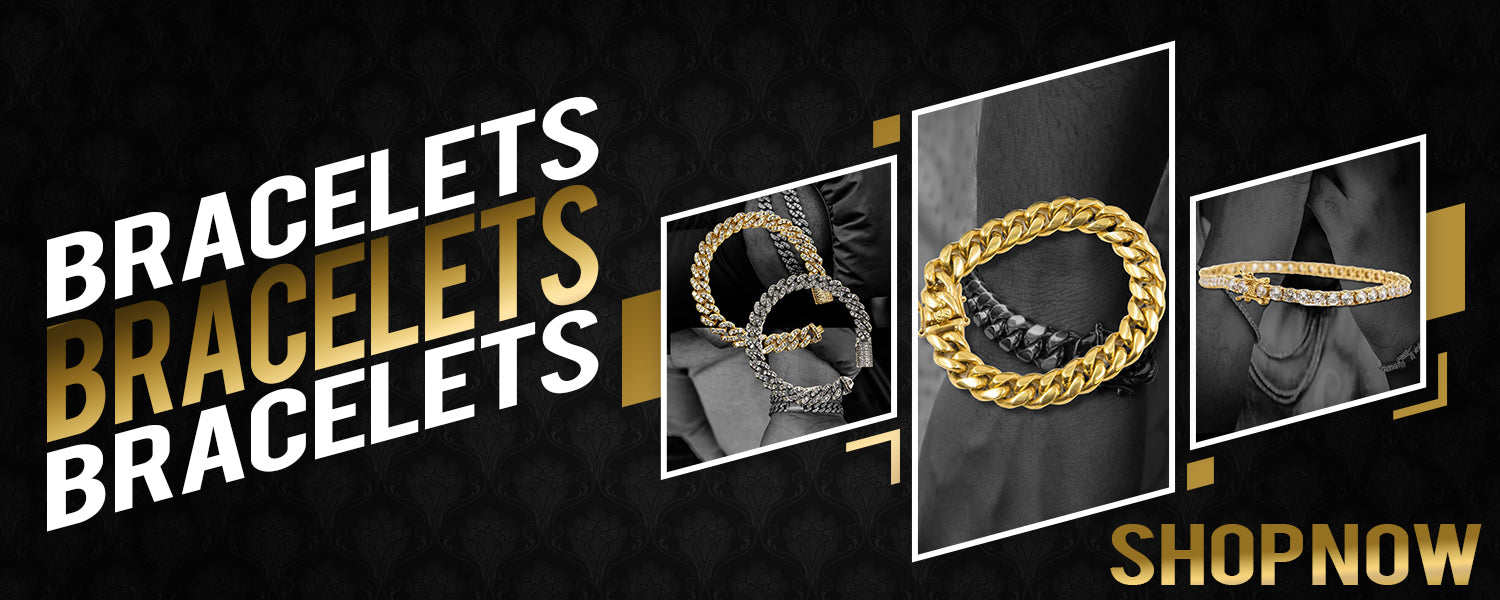 18K Gold Plated Bracelets | Flooded CZ Bracelets | Ion Plated Gold Bracelets

What kind of Bracelets do we have?
We sell a variety of bracelets that come in different cuts and studs. We have items such as the Tennis Bracelets that are thin and flowy with iced out hand placed zirconia to give an elegant feel. While we also have items like the Miami Cuban Bracelets that are big, bulky, and bold that give off a wealthy feeling. Both of these pieces are 18K Ion Plated Gold which means that they are gold-plated bracelets with a 316L Stainless Steel core. What that actually means is that these bracelets are affordable and beautiful. Go and check out our bracelets and you will find one to wear to your next event.
Are the 18K Ion Plated gold bracelets real?
All of the bracelets that we supply are real jewelry, but it is not solid gold jewelry. Our 18K Gold bracelets are ion-plated which means that they have a top layer of 18K Gold and the main material of solid 316L Stainless Steel. This is so we can give beautiful jewelry at affordable prices. Since it is real jewelry it is also hypoallergenic meaning that there is no nickel and that the gold is a high karat so that there are no impurities for someone to have an allergic reaction. So while these are not solid gold jewelry these are still safe, beautiful, and affordable pieces.