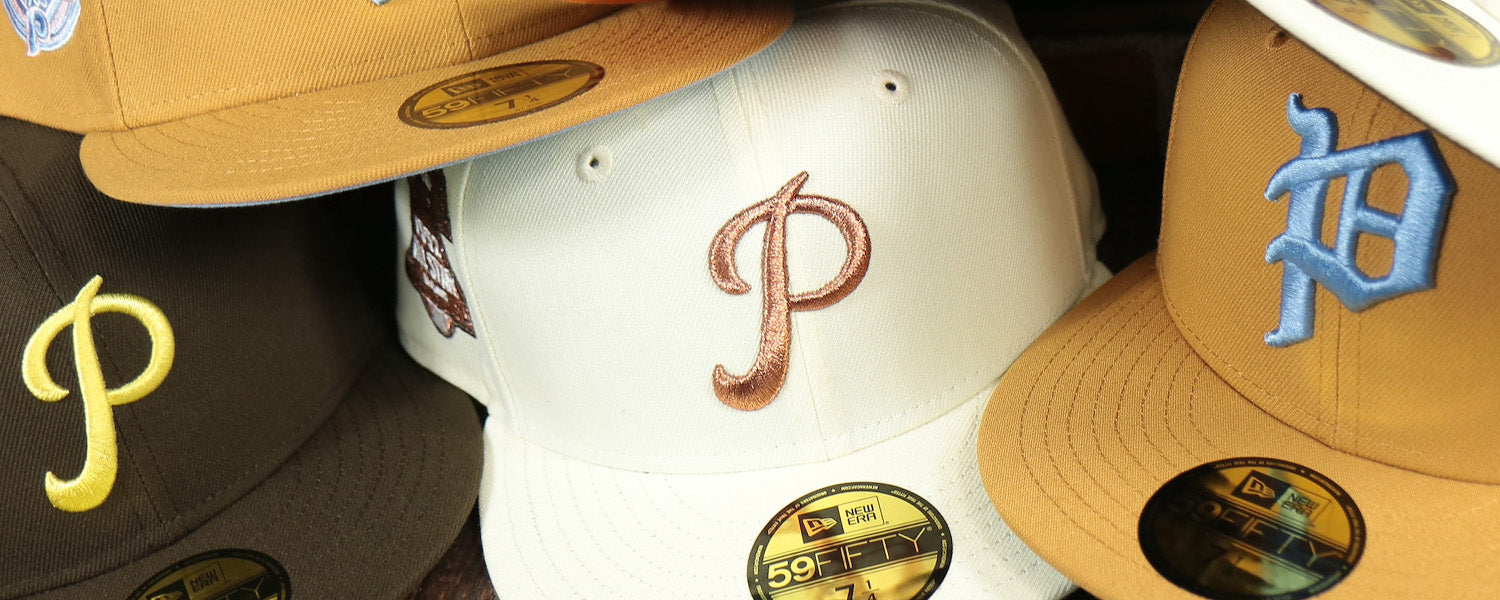 Woodlands jeepdealer x New Era Hoagie Pack 59Fifty Fitted Cap
What is the hoagie pack?
The hoagie pack is a tribute to Philadelphia Area convenience stores. The hoagie is a Philadelphia staple, and anybody from the Philadelphia area knows the only legitimate place to get hoagies. We wanted to pay tribute to this essential part of every-day Philly life.
What is the inspiration behind each design?
There are 3 hats in this capsule, each with its own story. The first is the English Toffee, inspired by the classic English Toffee cake commonly served with coffee, available at any fine convenience store establishment. The second is Milk with Coffee, inspired by when you need someone to make your coffee but they go a little HAM on the milk/creamer, it goes from Coffee with Milk to Milk with Coffee. Finally we have Vintage Coffee paying tribute to the old-school colors of a very essential coffee establishment in Philly.
Are there pins in this pack?
Yes this custom fitted cap pack came complete with 3 pins,  the shining Sun, the Hoagie, and the Plane Man.