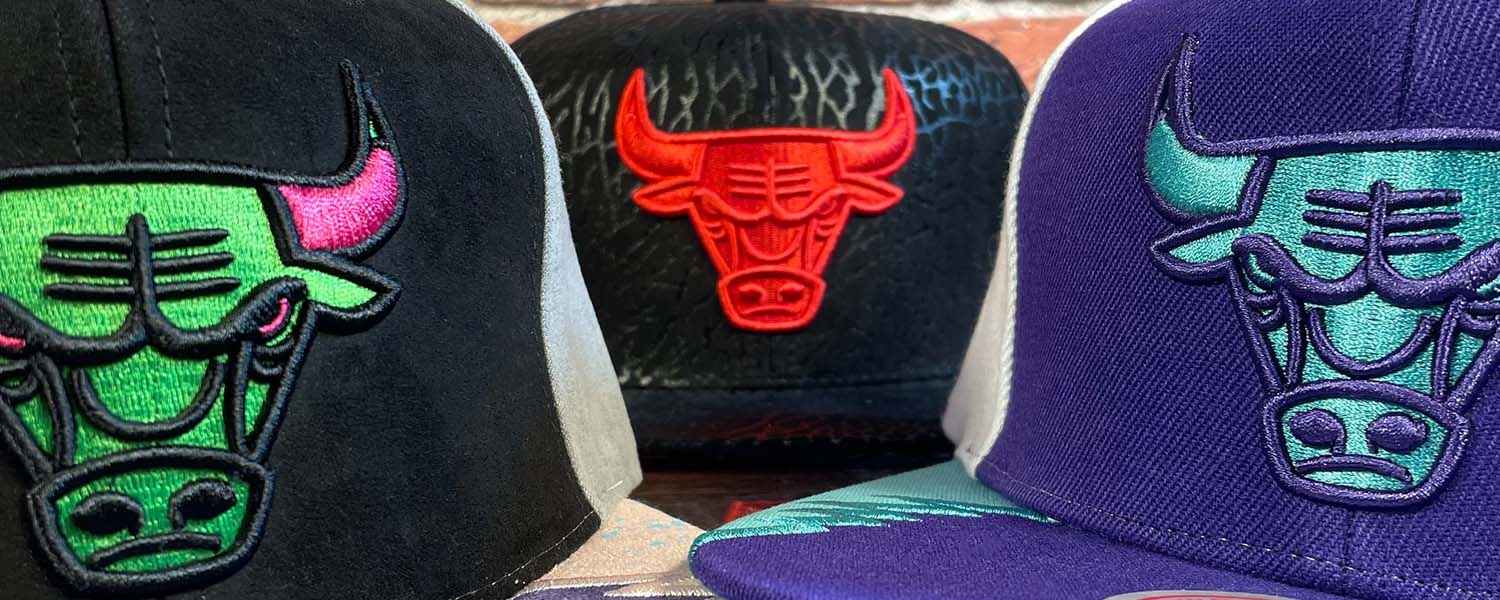 Chicago Bulls Snapback Hats To Match Jordan 5s | Mitchell and Ness Day 5 Snapback Hats
What sneakers are these snapback hats inspired by?
The snapback hats in this collection are all inspired by different Jordan 5 releases and colorways. The Air Jordan 5 is one of the most iconic sneakers in the Jordan line-up and a lot of it is due to its unique design when the silhouette was created. The feature that stand out the most when looking at the Jordan 5 sneaker is the spike accents on the side of the sneaker. When the Air Jordan 5 was being designed, Jordan and Tinker Hatfield took inspiration from fighter planes to get this feature. We see this exact same spiked feature decorating the brims of each of the Bulls snapback hats featured in this collection. The 3 colorways featured in this collection ar the Bel Air 5s, the Bred 5s, and the Grape 5s, 3 iconic colorways for an incredibly iconic sneaker.
What teams are featured in this Mitchell and Ness collection?
The only team featured in this collection of Mitchell and Ness snapback hats to match sneakers is the Chicago Bulls. While there is no explicit reason for other teams being excluded, the most logical reason would be that all of the highlights of Michael Jordan's career came from his time in Chicago with the Chicago Bulls and that it was also during this time that many of these iconic Jordan sneaker silhouettes were first designed and created.
Who makes these sneaker inspired snapback hat?
The sneaker inspired snapback hats to match your 5s featured in this collection are all made , designed, and manufactured by the king's of nostalgia, Mitchell and Ness.