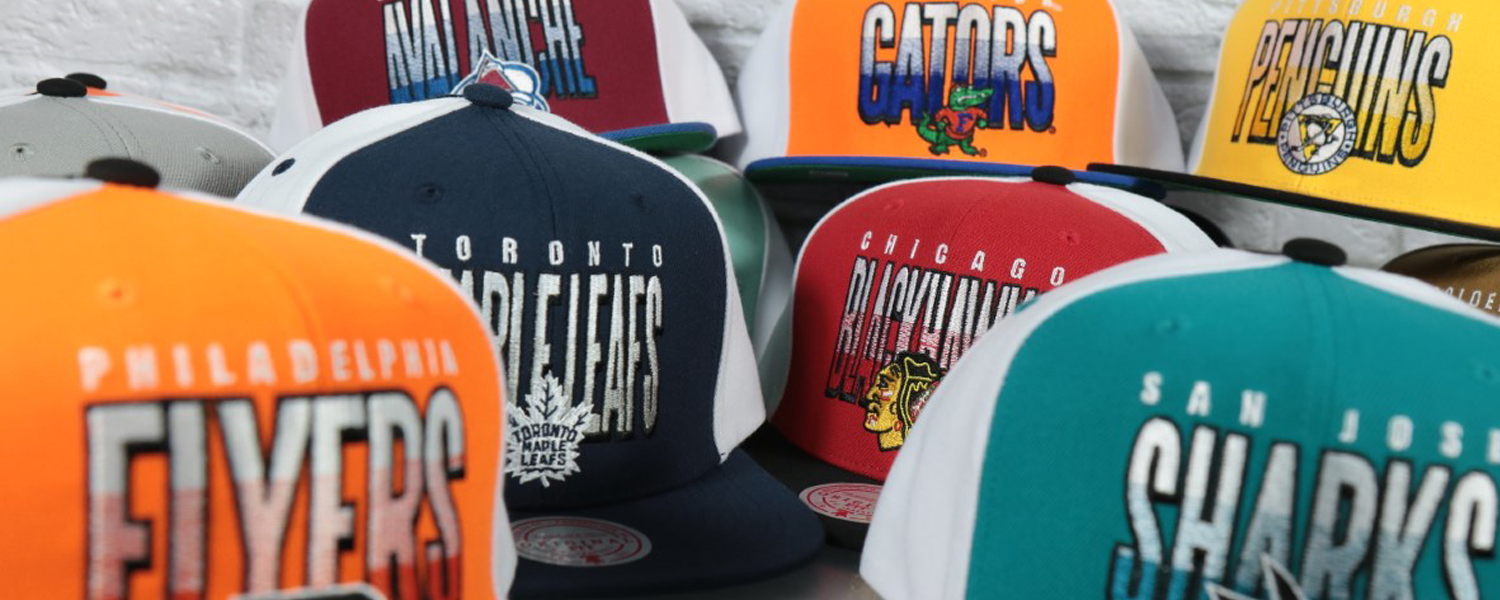 Mitchell and Ness Billboard 2 Snapback Hats
What is the Mitchell and Ness Billboard 2 Hat Collection?
Introducing the Mitchell and Ness Billboard 2 Hat Collection, where style meets sports fandom in the most dynamic way! This snapback collection is designed to elevate your headwear game with its striking features and captivating designs.
Step into the spotlight with our Billboard 2 collection's signature feature: the gradient front logo. Each hat boasts a mesmerizing tri-tone design, blending vibrant colors seamlessly to create a visual masterpiece. Whether it's the eye-catching teal, blue, and black of the Seattle Kraken or the iconic orange, white, and black of the Anaheim Ducks, these hats are sure to make heads turn wherever you go.
Crafted with the utmost attention to detail, the Billboard 2 hats offer the perfect combination of comfort and style. Mitchell and Ness have perfected the structured fit, ensuring a comfortable yet secure feel on your head. With the adjustable snapback closure, you can personalize the fit to match your preference.
The Mitchell and Ness brand is renowned for its commitment to quality, and the Billboard 2 Hat Collection is no exception. Each hat is meticulously crafted with premium materials, ensuring durability that can withstand the test of time. Whether you're cheering from the stands, hitting the streets, or simply showcasing your team pride, these hats will stand the test of every adventure.
From the storied history of the Chicago Blackhawks to the electric spirit of the Vegas Golden Knights, the Billboard 2 Collection has a hat for every passionate sports fan. Show your allegiance to your favorite NHL or NCAA team with these head-turning snapback hats that are as unique as the teams they represent.
So, join the ranks of fashion-forward sports enthusiasts and add a touch of style to your game-day outfit with the Mitchell and Ness Billboard 2 Hat Collection. Get ready to make a statement, ignite conversations, and showcase your unwavering team loyalty with these iconic gradient front logo hats. It's time to let your headwear do the talking!