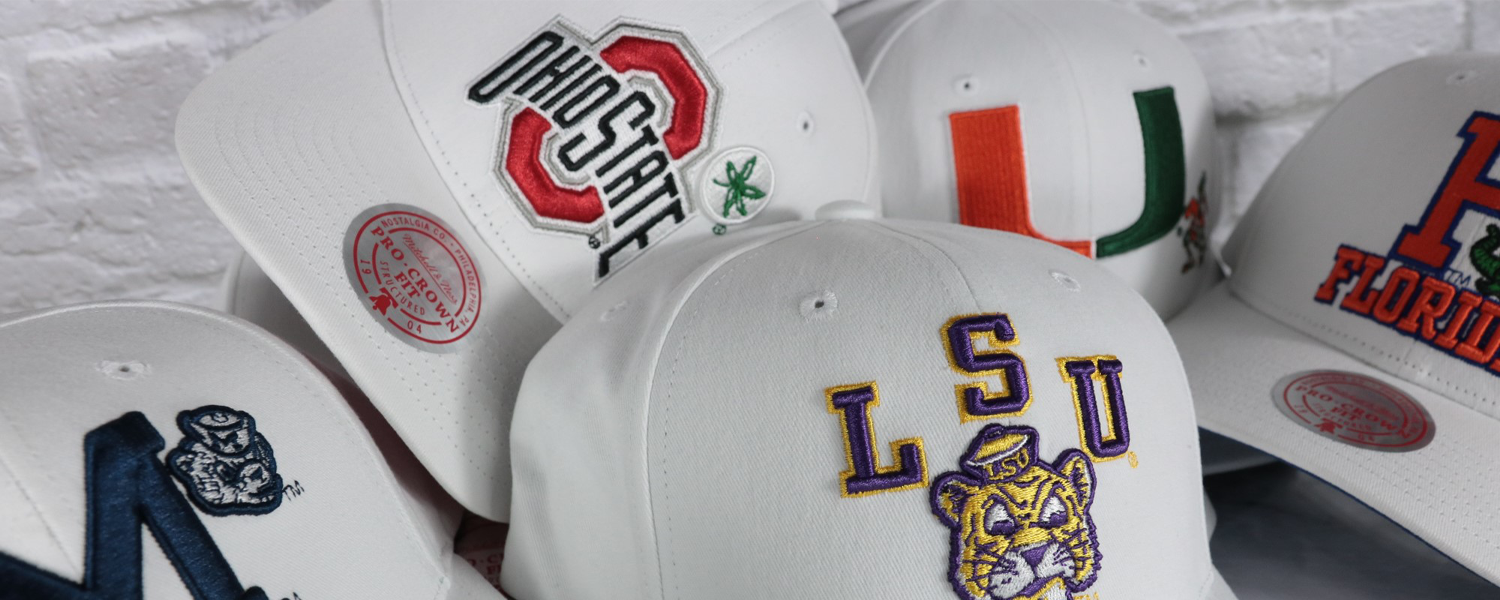 Mitchell and Ness NCAA All in Pro
What is the Mitchell and Ness NCAA All in Pro collection?

Step up your hat game with the Mitchell and Ness NCAA All in Pro Snapback Collection! We've taken our passion for sports and style to the next level, crafting a series of snapback hats that will have you feeling like a true champion. Whether you're cheering on your favorite college team from the stands or hitting the streets with your crew, these crown fit style hats are designed to make a statement.
Get ready to represent your team with unparalleled pride and finesse. The All in Pro Snapback Collection features officially licensed NCAA logos and designs, ensuring that you're rocking the real deal. Feel the rush of nostalgia as you sport the iconic throwback logos, reminiscent of the glory days of college athletics.
We understand that true comfort is just as important as style, and that's why each hat in the collection is crafted with the utmost attention to detail. The crown fit style ensures a snug and comfortable fit for all-day wear, making these snapbacks your go-to choice for any occasion.
But we didn't stop there – our designers have worked tirelessly to create a vibrant color palette that pops, so you can stand out from the crowd in all the right ways. From bold primary hues to sleek monochromes, there's a hat for every taste and style.
The Mitchell and Ness NCAA All in Pro Snapback Collection is not just a collection of hats; it's a celebration of the spirit of sports, camaraderie, and nostalgia. So, whether you're a die-hard fan, a trendsetter, or simply looking for a way to elevate your look, these hats are the perfect addition to your wardrobe.
Join the ranks of style-savvy sports enthusiasts and score big with the All in Pro Snapback Collection. Grab your favorite team's hat, and let the world know that you're "all in" for victory, on and off the field!